Travelling on the London Underground can be a bit of a manic rush at the best of times. Check out our top tips for travelling safely with little ones…
Download the 'Mumunderground' App
Designed to help mums with tiny tots, this brilliant app was designed by real mum Jennie, based on experiences of travelling in London with her baby son. Really easy to use and super helpful, it'll help you find the most accessible routes through tube stations using a pushchair, amongst other great features.
Download the app here:  http://www.mumderground.com/
Got your ticket?
Make sure you're clued up when it comes to getting tickets!
Children under five can travel for free on the tube
Children under 11 can travel for free on the tube, overground, DLR and TFL rail services if they have a 5-10 Zip Oyster card or they are travelling with an adult who has a valid ticket
Children under 11 can travel on any London bus or tram for free
Children under 11 with a 5-10 Zip Oyster card or who are travelling with a paying adult can travel free on most National Rail services
If you have children aged 11-15 years old, you can ask for a 'Young Visitor' discount at any tube station
You can get more information here.
Pushchairs on the tube
You can absolutely take pushchairs on the tube, but your best bet is to use a folding pushchair or to carry your baby for the journey. Often trains and busses will have special pushchair areas, where you'll have plenty of space to stand with your little one. To find out which stations have step free access to the street, download TFL's step-free Tube map. You can find some really useful maps for travelling about London here.
When you get to the tube admission gates with a young child, pick them up and carry them through or use the pushchair accessible barriers to move through quickly and without hassle.
Try to avoid travelling during peak times if possible – all London transport becomes very busy and crowded during these hours, so for a simple and stress-free journey try to travel outside of these where possible.
Underground Ernie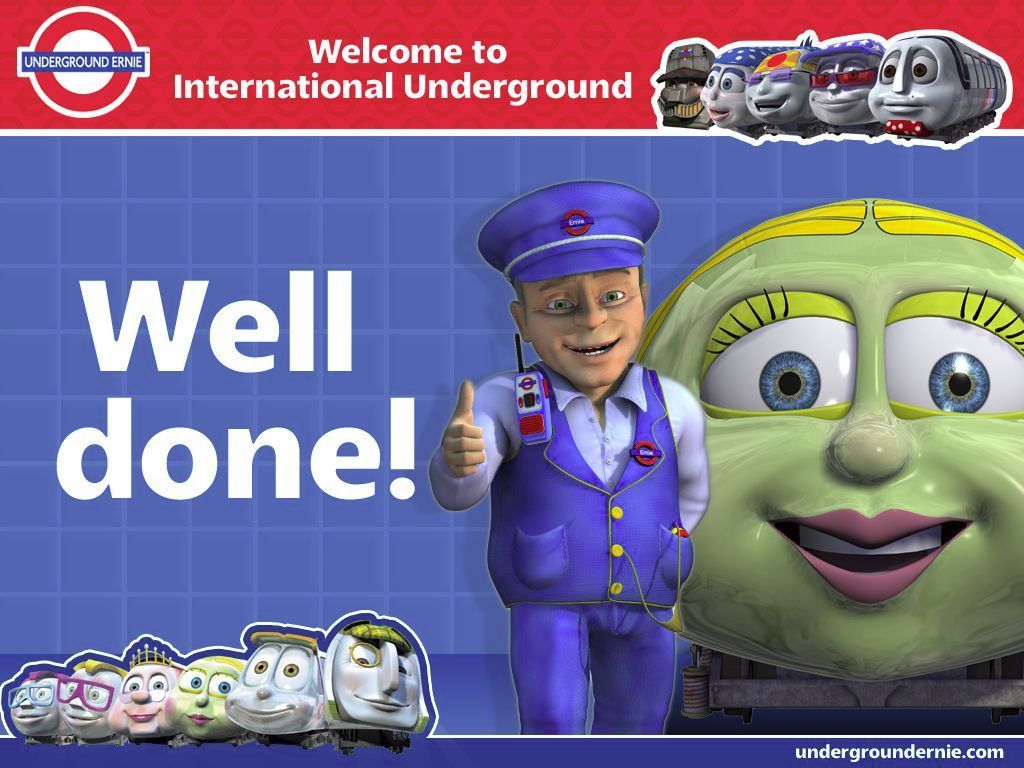 Image is property of undergroundernie.com
Do you have little ones that get anxious on the underground? If so, try watching CBeebies' 'Underground Ernie' – a super fun animated show all about the London Underground!
Find out more here: http://www.undergroundernie.com/
For more top tips…
Check out this useful video from TFL and visit the TFL website for advice on everything from how to get a 'Baby On Board' badge to the best rated buggies for taking on tube journeys.
Visit www.totstotravel.co.uk to begin creating your perfect family dream today…
Tots to Travel offer baby friendly holidays and child friendly holidays both in the UK and abroad. Our range includes child friendly villas, including perfect villas for kids, baby friendly cottages, baby friendly villas and more!