1
Vetting
Every Property is personally visited and inspected by us for true family friendliness
When visiting a property, these are some of the questions we ask ourselves before considering it:
Is the location easy for families to get to?
What can families with small children do in the local area?
Are properties family sized?
Do cots fit comfortably in bedrooms and is the layout appropriate for families?
Where can children play while being watched by parents?
And loads more!
View Family Friendly Villas
2
Safety
Note: If a property doesn't quite pass our 30-point safety check for any reason and we still think you'll love it, we highlight any hazards we can't take action on in our property descriptions and call them 'Parent Points'.
A comprehensive 30-point family experience safety check is personally carried out by us at every property
During our property inspection, we personally identify and act to prevent hazards such as:
Ungated stairs
Sharp furniture corners
Gaps in balcony railings
Reachable cleaning chemicals and breakable ornaments
Flimsy cots/travel cots
Reachable blind or curtain cords
So many more!
Read the Full 30-Point Check
3
Tots Essential Kit
Extensive kit for babies and toddlers is included with every booking so you can travel light
A FREE 20+ item essential baby and toddler kit is available at every property which includes:
Selection of toys
Quality cot and cot linen
Highchair
Baby monitors
Steriliser
Black out blinds
Bed guard
And more!
Find Out What's in the Essential Kit
4
Pool control
A physical pool barrier is available for all private pools at every one of our properties, guaranteed
We ensure there is a physical barrier between properties and their private pools in the form of:
A pool cover (manual or electric)
A fence around the perimeter of the pool
A gated entrance to the pool area
A gated terrace before the entrance to the pool
We also check:
Pool cleanliness
Poolside furniture hazards
Any private plunge pools/Jacuzzis have safety covers
Any private outdoor space is enclosed
View Family Villas with Private Pool
5
Service
We offer 24 hour UK based customer service so help is always on hand before, during and after your holiday
We know our properties inside out. This means we can give you the best advice & support:
We know the right questions to ask to find you the perfect holiday
Friendly UK staff on hand to help 24/7
Special requirements? No problem!
Bespoke advice to plan the perfect holiday with ease
Award winning attention to detail
Get a bespoke property shortlist tailored to your family
Contact Us
Why we do it...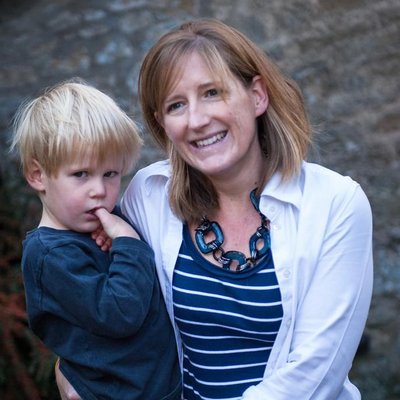 "When my son Barnaby fell into an unenclosed swimming pool on a family holiday in France in 2005, it set an unstinting commitment to seek safe, family friendly holiday homes that provide the perfect backdrop for your holiday.

So in April 2006 I set up Tots To Travel, a specialist family friendly villa and resort company that started by asking the question...

"What really frustrates and worries mums and dads when they are planning, booking and going on holiday?"

...and then seeking to find solutions." - Wendy Shand, Mum of three and founder of Tots to Travel
Wendy's Story
What to expect...
Safety for toddlers & babies
Expert family travel advice
Genuine time to spend as a family
5 Star award winning service
Peace of mind for all the family
Freedom to travel lighter
"While some specialist companies – such as Tots To Travel – carry out extensive safety inspections, this is not the norm, which will be news to many parents." -
Start your family holiday search